WHAT IS COACHING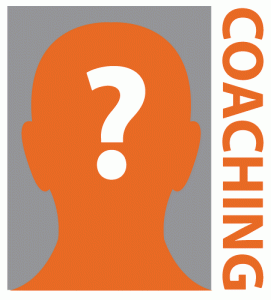 Working with a coach is usually transformative, so it's crucial that you understand what to expect when you enter into this very important partnership.
Definition of Coaching:
Guiding people in their intentional process to grow as a person and develop skills as a leader.
Benefits of Coaching:
Safe place to hear your own voice and express your own thoughts and feelings
Hard and soft truths delivered with emotional support and intellectual respect
Deep dive into yourself to understand how you function, how you are perceived, what you value, what your strengths are, and where you can improve; and act upon the awareness
Access to leadership tools, models and techniques
Discovery of ideas that lead to more efficient productivity and greater profits
Identify self and system imposed barriers that might be holding you back
Future-focused, faster actions that take precise aim at the right business targets
"In a recent study, training alone improved leadership skills by 22%. When combined with Executive Coaching, improvement jumps to 77%." – Fortune
Less Expected Benefits of Coaching:
Reduce Stress:


The Work/Life balance issue is re-defined. Balance is not defined by how many hours a leader spends at work versus at home. Instead it is a reflection of the disproportionate amount of time and energy put into executing leadership activities versus investing in the growth of others who will eventually lift some of the leadership burdens.
Exert Influence:


Leaders must make the best use of their time, including who and what to focus their influence on to achieve the results they so strongly desire.
Meet Chronic and Acute Demands:
There is a steady flow plus emerging demands that require the leader to exercise self-control. They learn to place organizational and individual's needs above their own personal desires, patterns and impulses.

Individuals: The leader exerts influence on individuals and teams whom the leader depends on to do their jobs. In a cascade those people influence others they depend upon, and so forth until everyone performs at a high level.
Organization: The leader accepts and expects responsibility for the collective effort and desired progress of the organization.
Awaken Compassion:


When a leader is well coached, s/he in turn compassionately develops others, which boosts the leader's natural healing, causes positive shifts in mood, and elicits more brain power.
De-escalate Egocentrism:


Leaders are often self-preoccupied, shielded from criticism and disconfirming information, and isolated from others wanting to share accurate, but unpopular news. Coaches often open pathways and voices that improve the quality of relationships, ideas and feedback.
"I never cease to be amazed at the power of the coaching process to draw out the skills or talent that was previously hidden within an individual, and which invariably finds a way to solve a problem previously thought unsolvable."
– John Russell, Managing Director, Harley-Davidson Europe Ltd.